To Know of or Not About It
Motor presents a collective of five Los Angeles-based artists who have been meeting regularly over the past five years. Their last exhibition took place in a home in 2019, reflecting on the respective environments that held our lives and practices, To Know of or Not About presents their works at MOTOR, a mobile space that holds in its design the potential to shift (within and without).
To Know of or Not About will feature works by:
Jackie Castillo (@caminadas)
Hope Stutzman (@hooooooooppppe)
Erica Vincenzi (@ericavincenzi)
Dajin Yoon (@qnzpd)
And Sarita Zed-Schreiber (thescapevelocity)
Opening reception: Saturday, April 16th, 2022 at 5 PM with performance by Dajin Yoon at 8 PM
MOTOR will be located @ 2200 e 15th st Los Angeles 90020
Please arrive early to secure parking. Ride share/ uber is strongly recommended.
If you are unable to visit during the opening reception, you will still be able to make an appointment from April 16th to April 30th.
For any questions email
motor.losangeles@gmail.com
Graphic by Dajin Yoon
Kris Kirk - 2DOGS
MOTOR is pleased to announce Kris Kirk's upcoming installation 2DOGS. Spanning several locations across Los Angeles, wheatpasted photographs can be found posted on dumpsters, construction sites, and electrical boxes along with collectable post cards. The decentralized exhibiton will have an opening reception @ 2200 E. 15th St. on Saturday, Feb. 26th 2022, along with a dj set by
Kumo99.
2DOGS Document no.2 is a 204 page perfect bound book of photos of the artist's life spanning across the last 6 months of 2021. Published by
Nighted.
Read our conversation with Kris Kirk
here
.
Gobi - Winter pop-up
We're excited to announce our first pop-up with Gobi with handmade goods for sale just in time for the holidays.
12-24-21 @ 1 PM
You can reach out for our location via email or DM.
Sookie Kwak - Personal Finances Planning and Management for Working Artists
We're happy to announce that we've partnered up with our wonderful friend, Sookie Kwak (@sookie), who will be leading our upcoming program: Personal Finances Planning and Management for Working Artists.
Registration for this program can be found by visiting the link in our bio.
This 2-part webinar will occur on Zoom between Saturday, December 11th and Sunday, December 12th.
Registration is $20 per webinar or $30 for both.
For those who cannot afford registration, please reach out to MOTOR via email:
motor.losangeles@gmail.com
for sliding scale options.
Part 1: Budgeting and Paying off Debt
Part 2: Saving and Investing
Beth Fiedorek - Gratitude Girl: Love Number
Index of forms:
Lock, tree, crab pot, artery, tube, liquid, flame, straw, net, wallpaper, ants, "animals," "the beyond," "escape"
—
Kids have a certain access to the inner material stink of things. A certain set of habits, the handwriting of markers slowly drying out and the crumble of lunch on the page, a light smear of grease on the implements. This is the holy work of appreciation.
As a kid I used to drive with my friend's family to the eastern shore of Maryland. The car reeking from last year's fishing tackle, and the crab-pots -- chicken wire cubes for netting something alive. The windows wide open all the way down the highway and the air making quite a racket we could only shout over. We'd stay for a week and see what we could catch.
I used to think that terror was about not knowing what was beyond, behind. Now I know that terror is forgetting surfaces. Is ignoring what fingers do, what marks they leave when they press.
I'm talking about the feeling of watching deleted scenes from The Wizard of Oz. The camerawork is blurry and it feels like you're watching footage smuggled out of a concentration camp, but the trees are alive and also they have people inside of them. The trees are frightened, the trees are just trying to dance. The trees are licking and shaking like flames.
One way of putting the question:
If the world is a net, how do we escape?
At the water parks we didn't realize we were careening splashing and yelping down our own arteries and veins. What is inside is now out. When you can't scrub the goopy lens of our culture's seeing, one option is to surrender to it.
-
Agnes Borinsky

Beth Fiedorek
(b. 1986, St. Louis) uses painting and ceramic to explore ideas about values in the United States. She received an MFA from CalArts and a BA from Yale University, and she has exhibited her work at ArtCenter DTLA, Academy of Fine Arts Vienna, and Crane Arts Philadelphia, among other places. Gratitude Girl began as a zine in 2010.
Thank you
Coffee Kang
for the documentation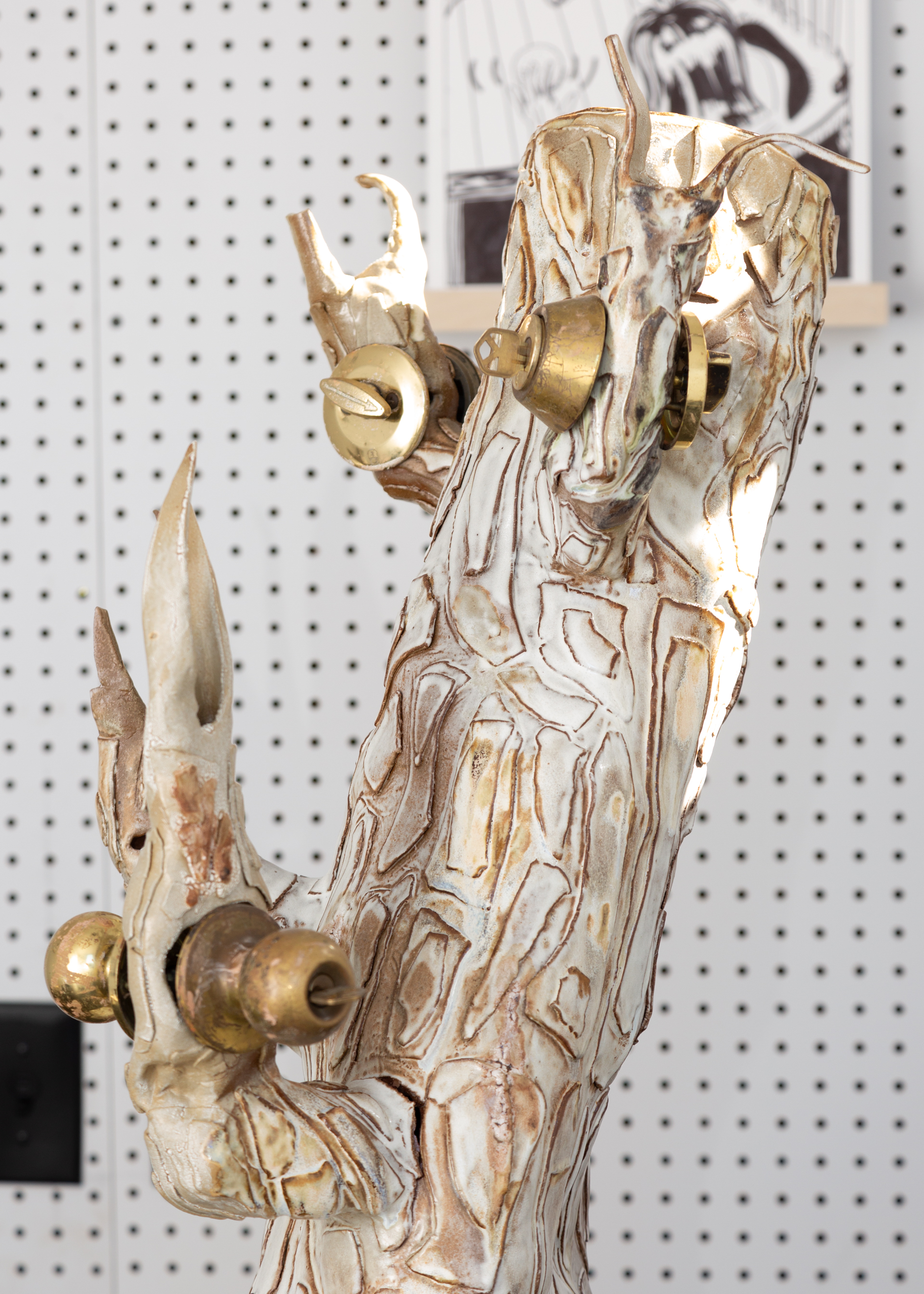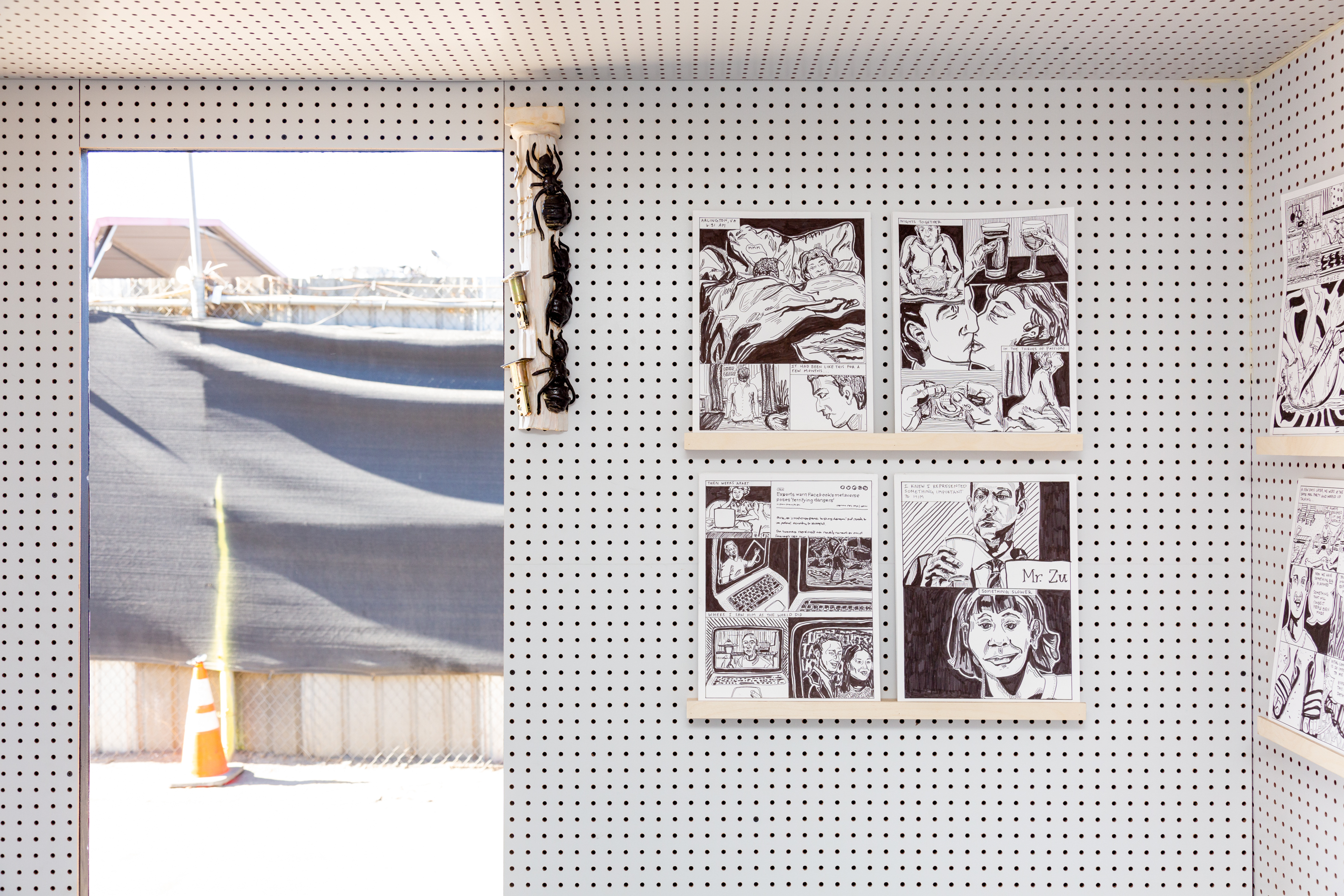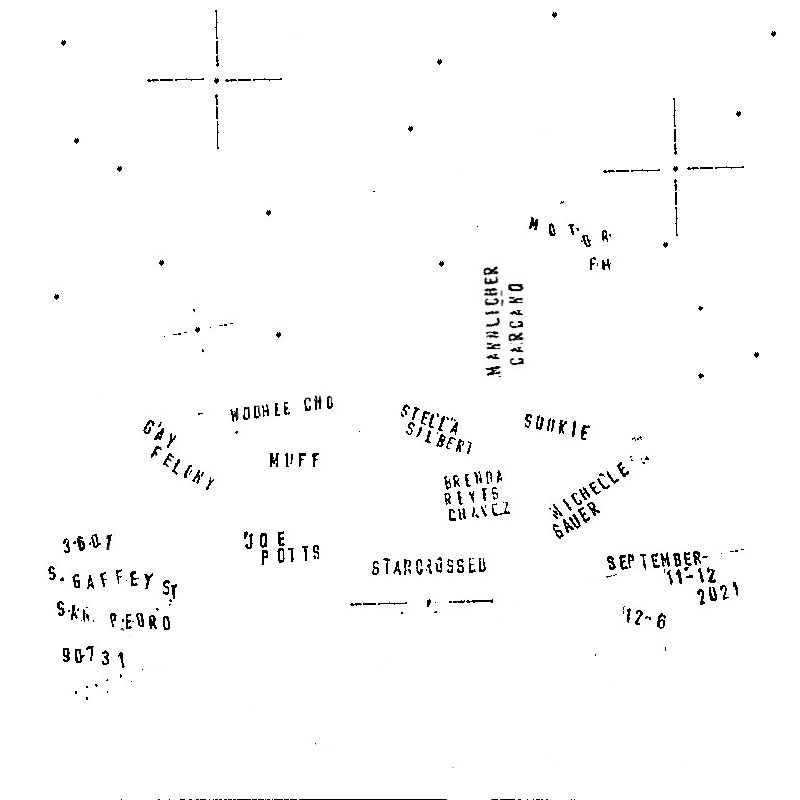 OPAF- MOTOR FM
MOTOR FM is a pirate radio station facilitating interdisciplinary sonic practices in the form of a temporal booth. Signals will be broadcast throughout the one-mile radius of this year's Other Places Art Fair in San Pedro, California.
Included Artists
Mannlicher Carcano Radio Hour

Muff
@cat_scab
Gay Felony
@gayfelony
Joe Potts

Stella Mori Silbert
Brenda Reyes-Chavez
Woohee Cho
@chotodaxi
Michelle Sauer
@mzskippy
Starcrossed
@starcrossedla
sookie
@kookieswak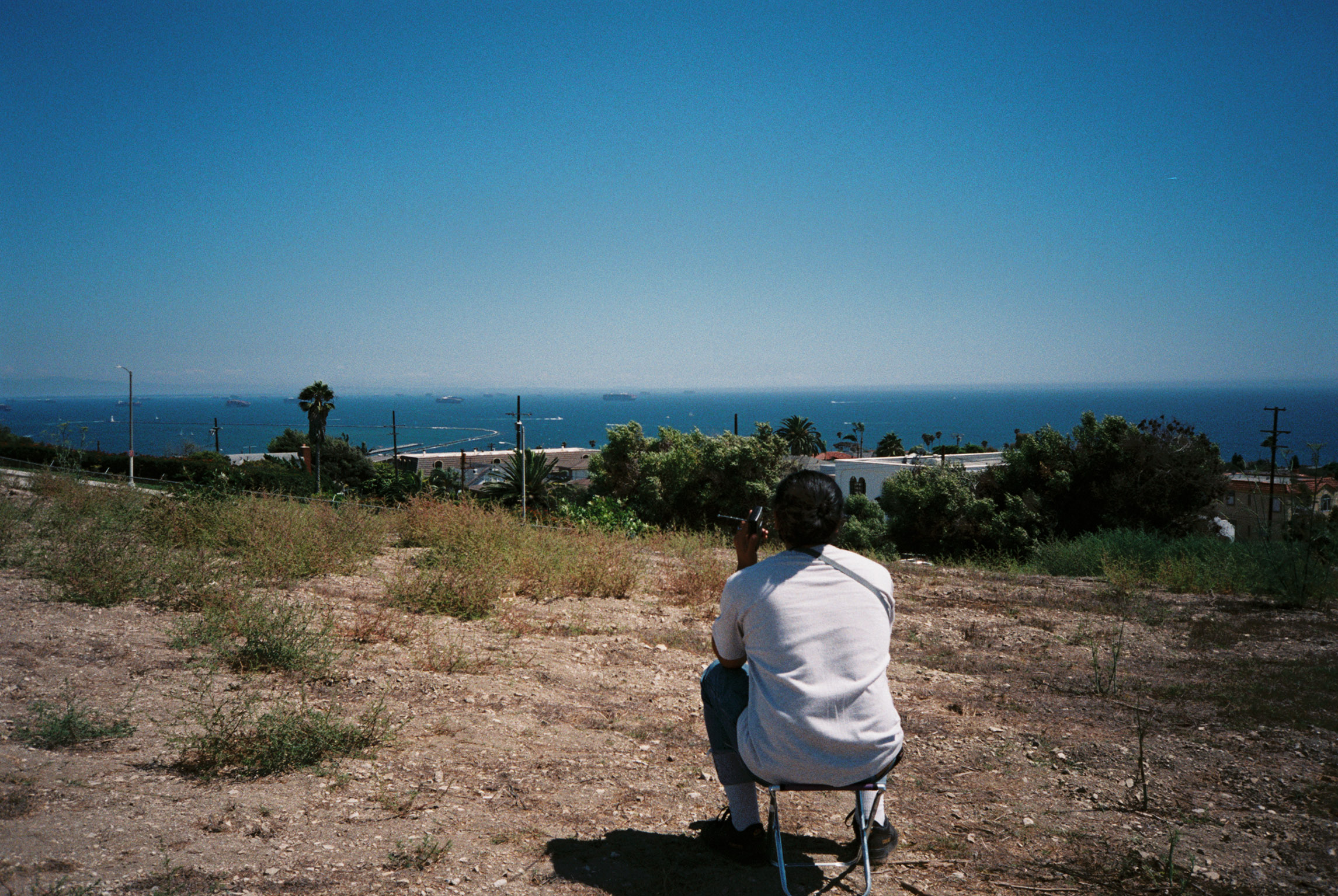 Interstice
Exhibition: Tuesday, August 24–Tuesday, August 31 |
by appointment
Opening Reception: Friday, August 27 | 6-9pm
Featuring 35 international artists and spanning video, performance, net art, sculpture, artist books, and sensorial installations,
Interstice
is an evolving and itinerant exhibition exploring the theme of interstices*: "in-between" spaces, moments, identities, philosophies, and states of being or perceiving.
*Interstice (noun)
in-ˈtər-stəs
1. a space that intervenes between things
a: especially one between closely spaced things, ie. interstices of a wall
b: a gap or break in something generally continuous, ie. the interstices of society
2. a short space of time between events
"Drawn on Marxian language and repurposed by Nicolas Bourriaud in his text, Relational Aesthetics, the term social interstices refers to a space that facilitates human social interaction. Marx refers to the term interstice as a pocket of trading activity that stands outside the capitalist framework. Similarly, social interstice as Bourriaud uses it references a similar defiance of the dominant system. In this case, social interstices are those spaces of free interaction that provide opportunities for social engagement outside of the norm." –Indrani Saha
Interstice
began in May 2021 as a short-run exhibition featuring artist books, small sculptures, and sensorial installations. Since then, this experimental curatorial and catalogue project by Sarah Umles has expanded to include many more artists presenting work in expanded media including video, performance, net art, and social practice.
Interstice
has previously activated space at Franconia Sculpture Park (Shafer, MN), Focus Arts (Minneapolis, MN), The Residency Project (Pasadena, CA), and now MOTOR (Los Angeles, CA).
See participating artists.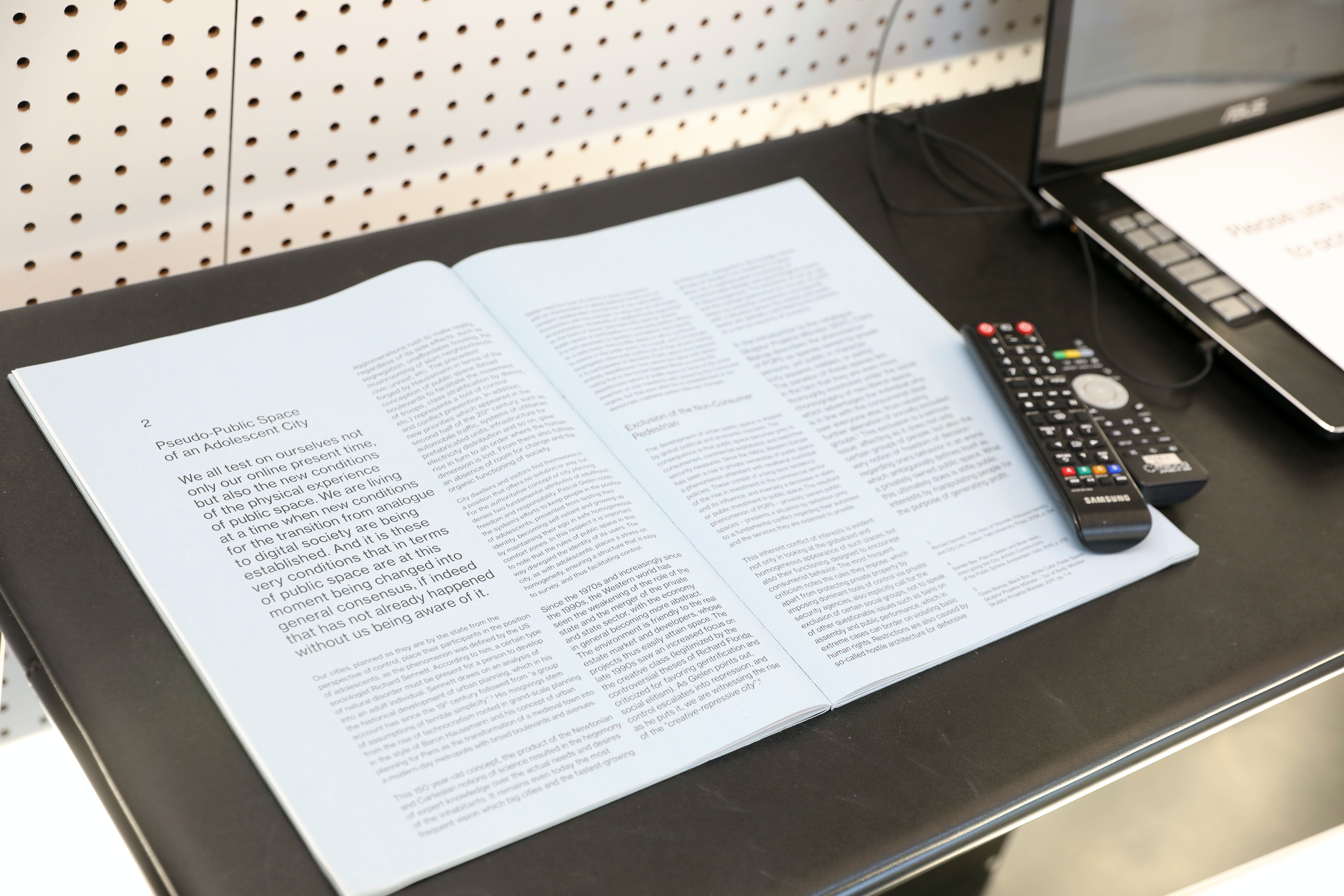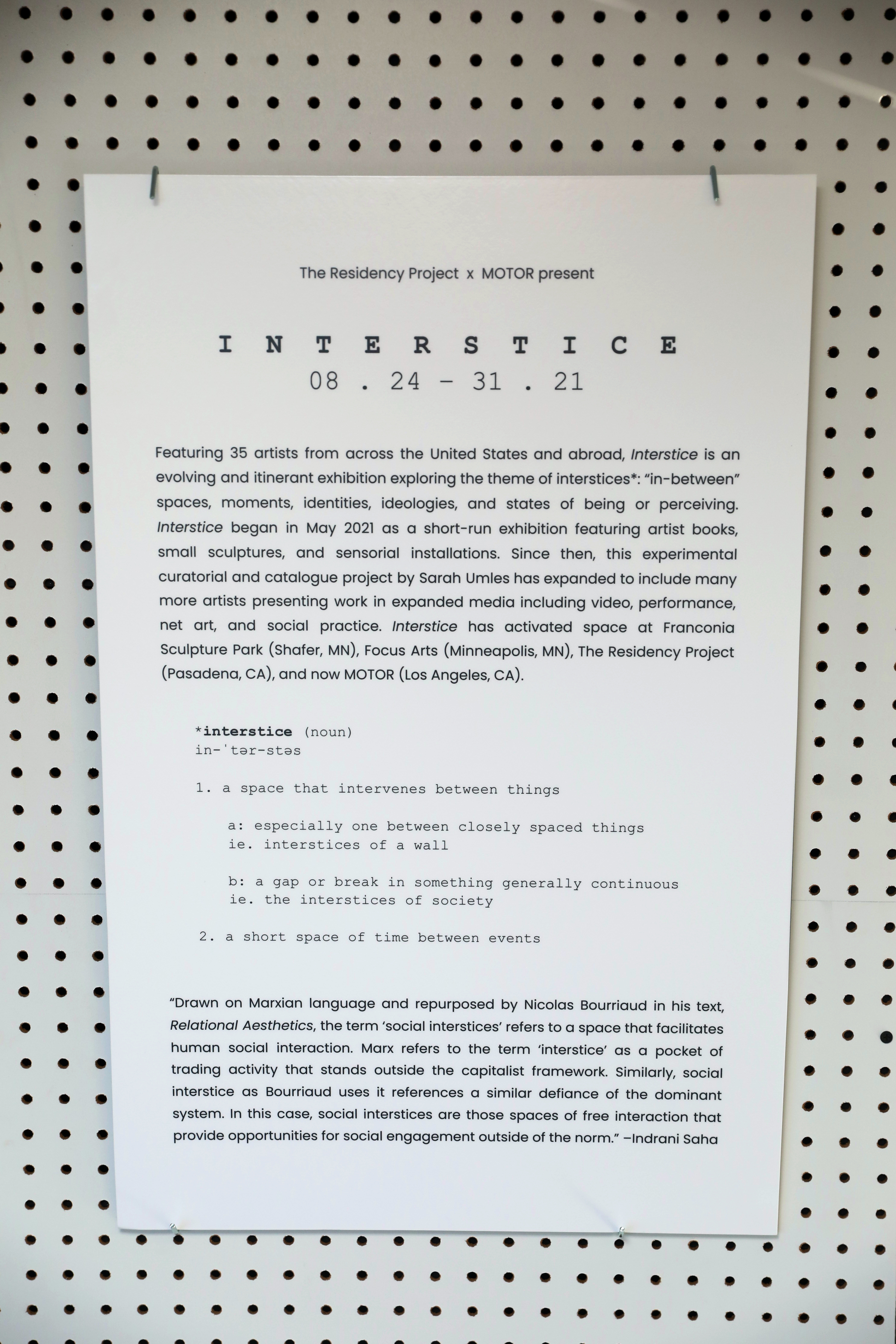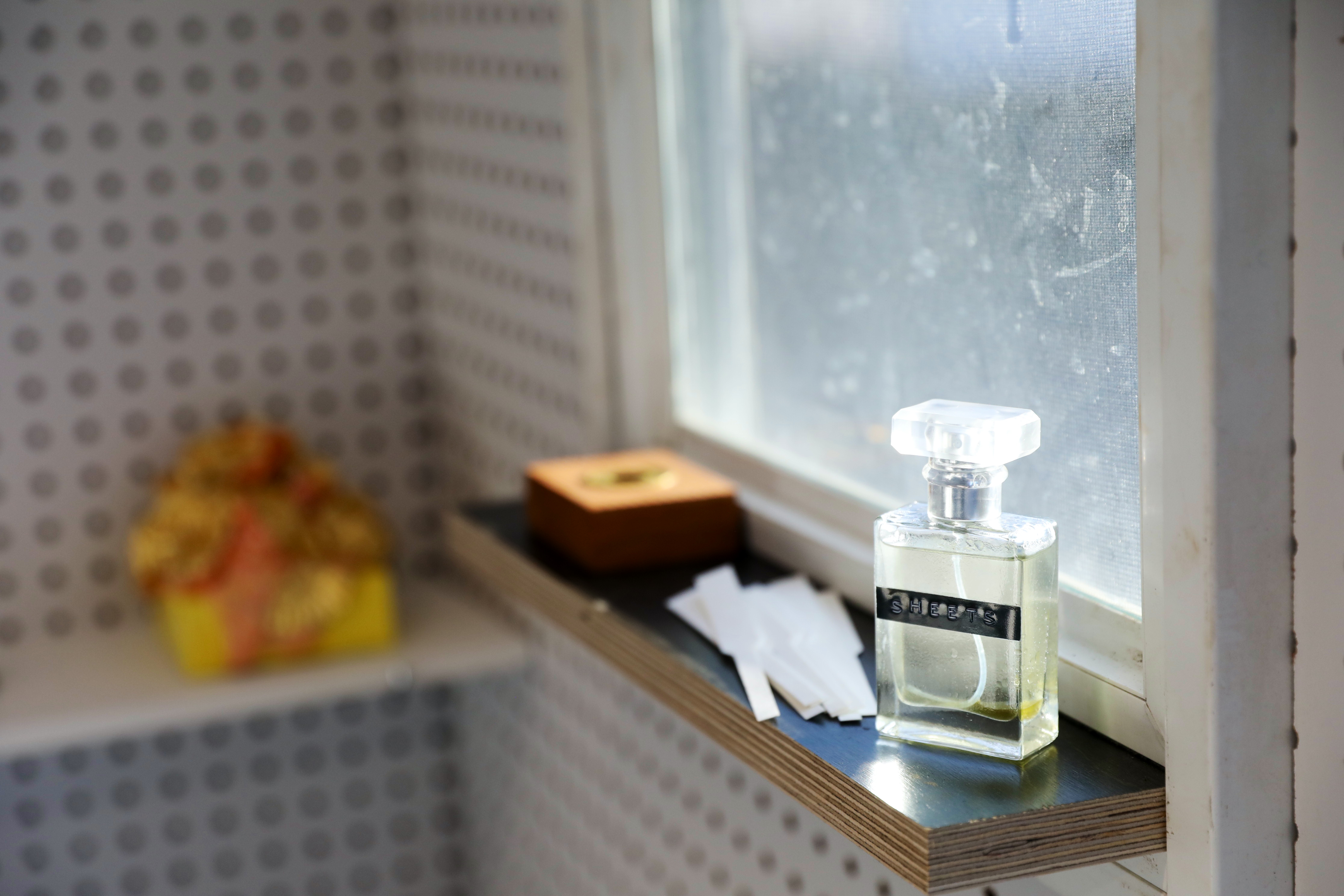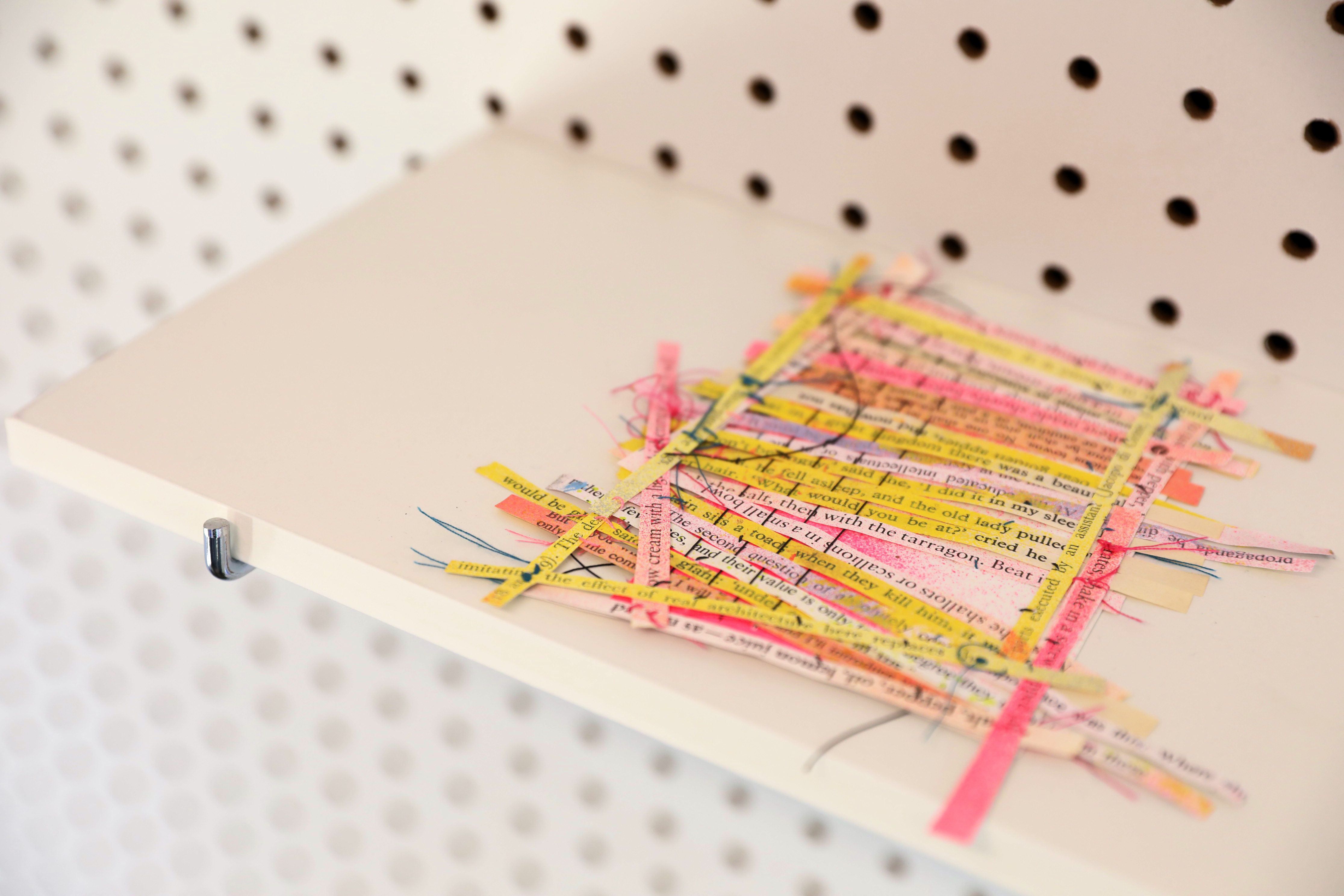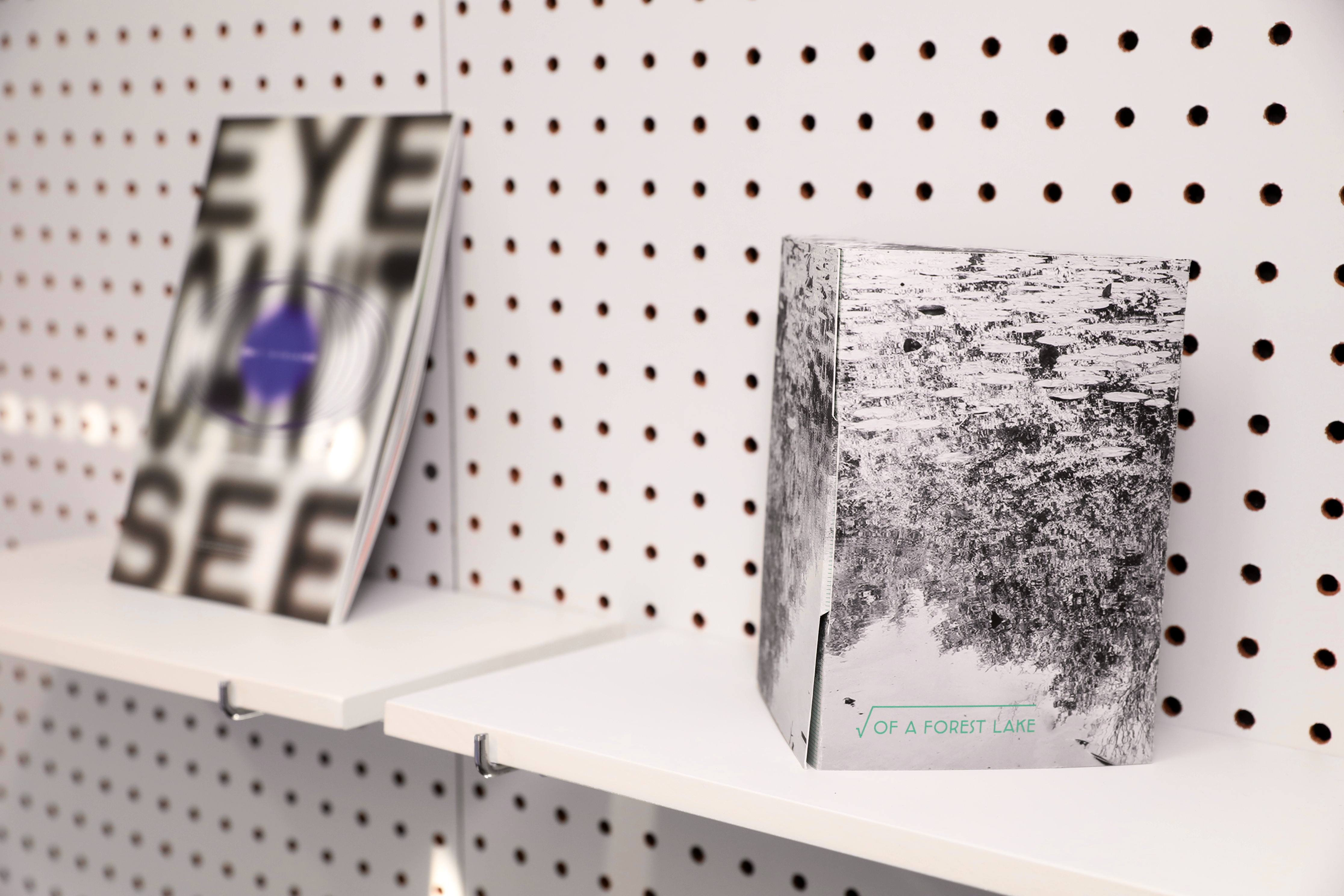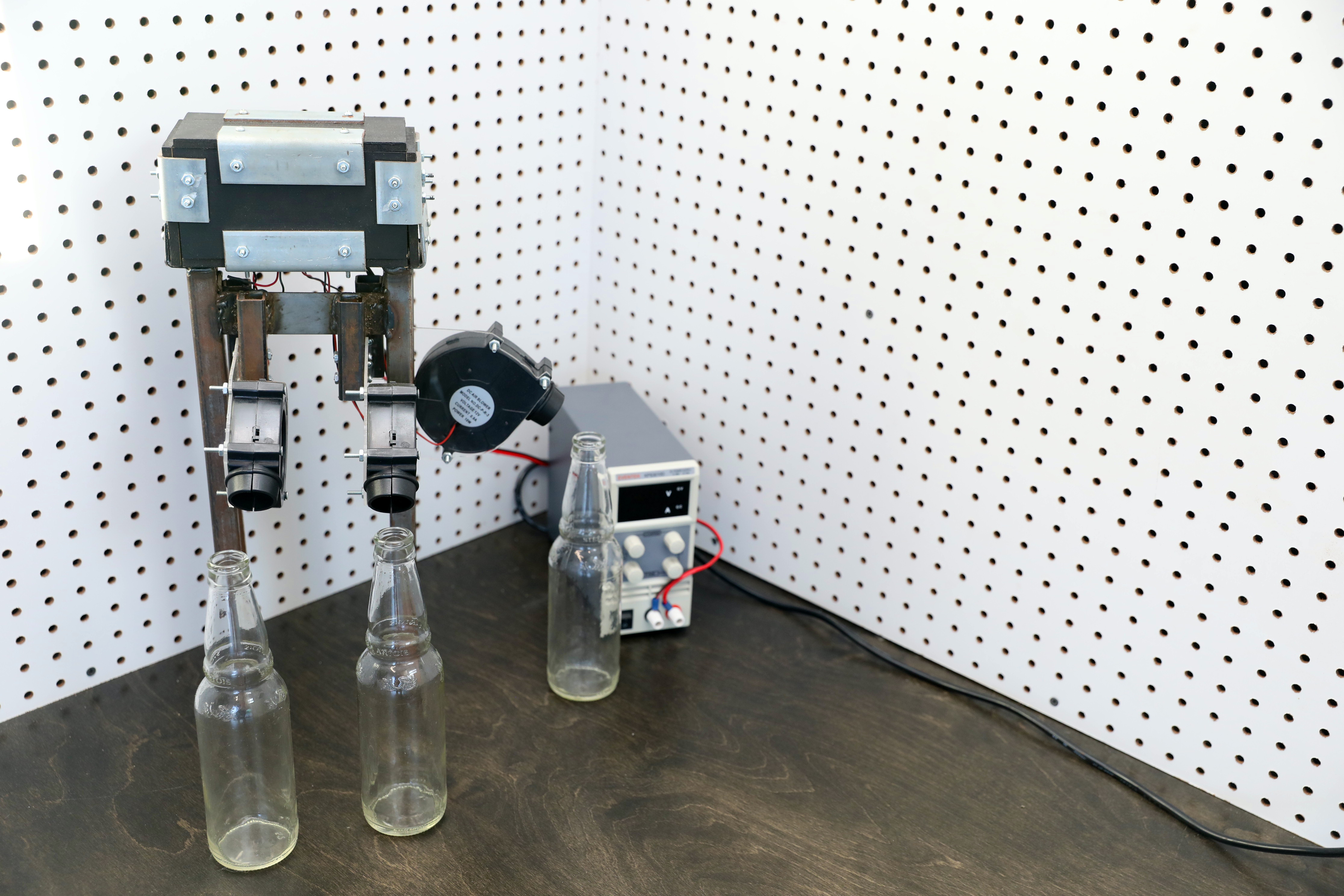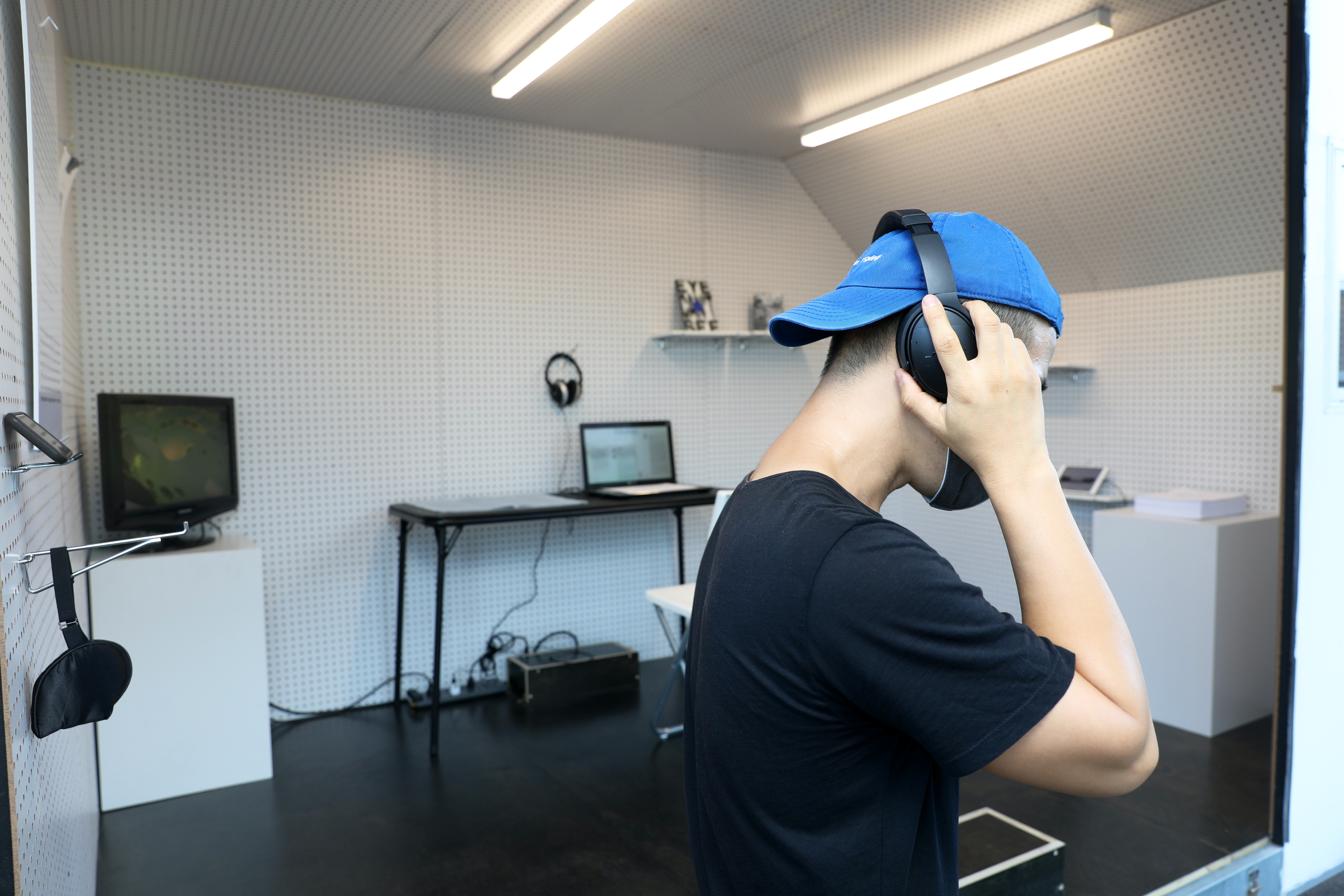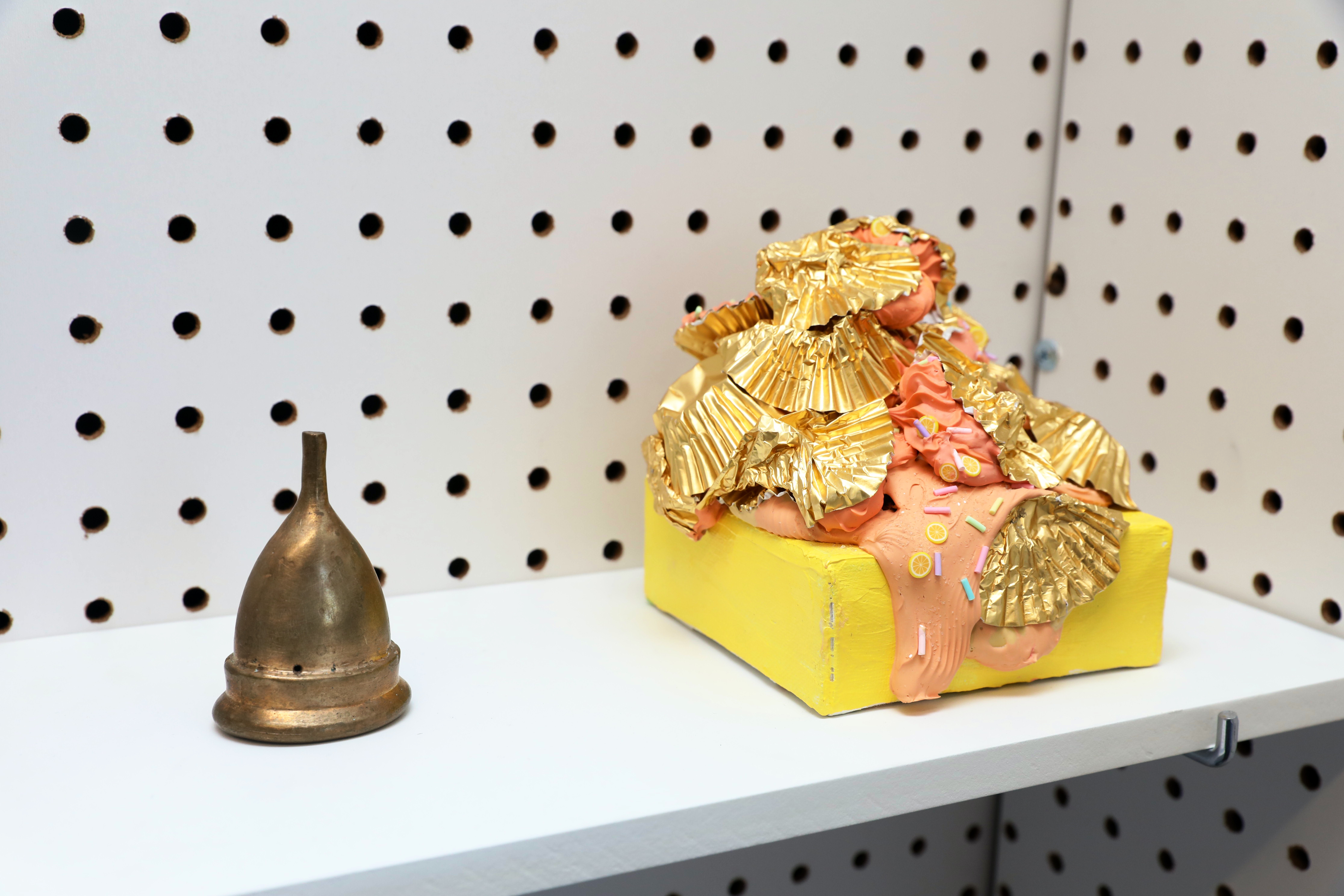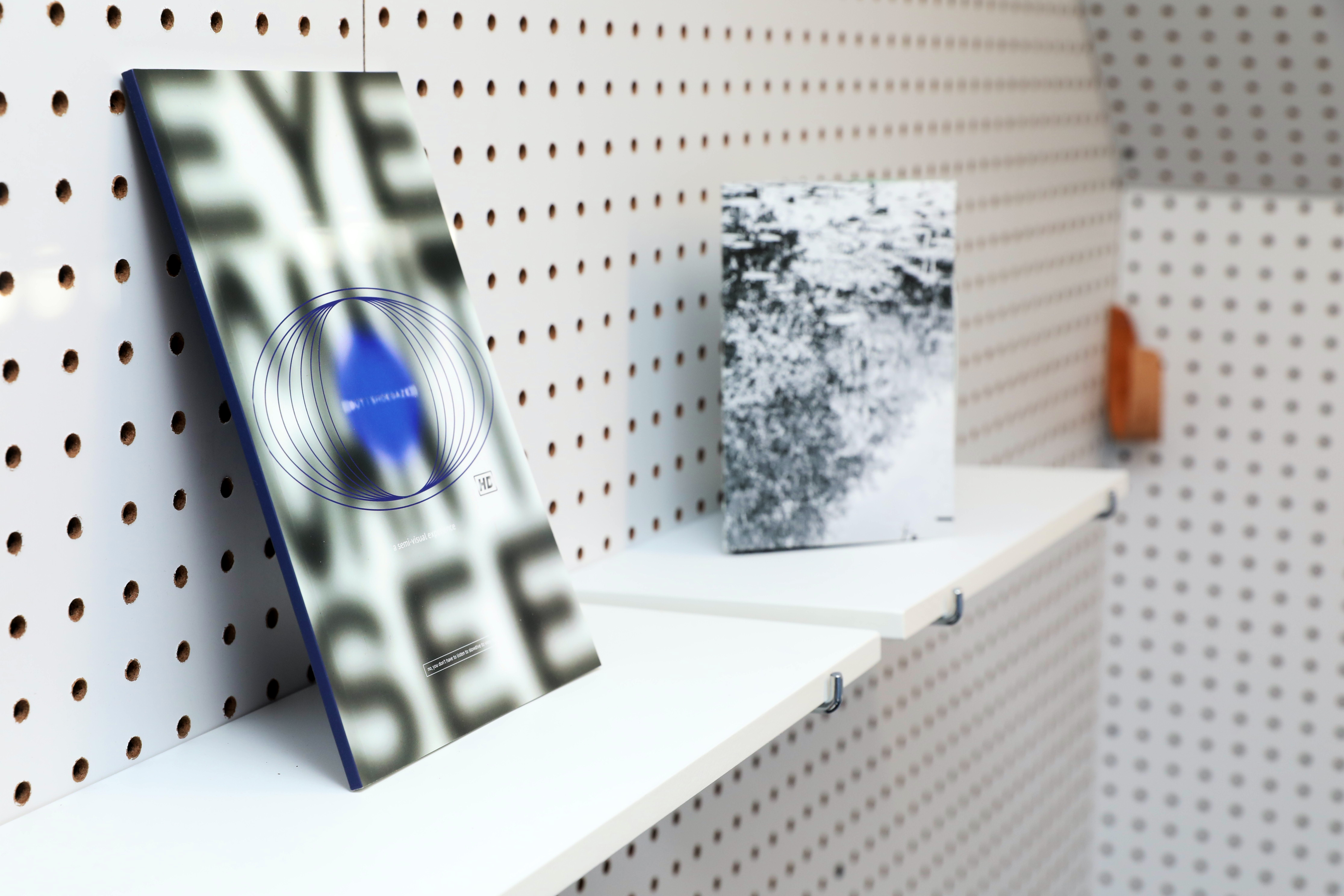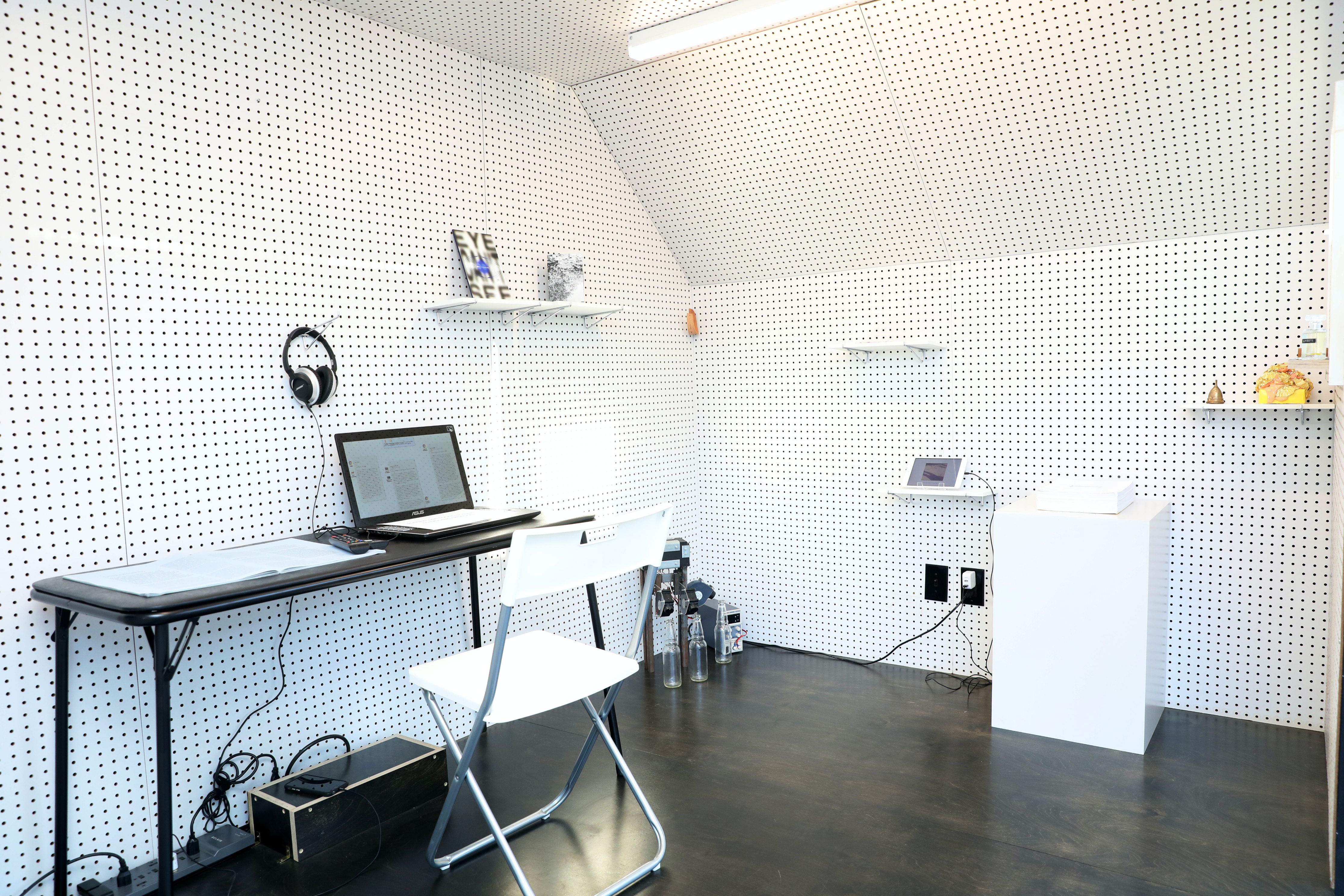 Road Test - High Beams #4
Road Test is an exhibition facilitating rapid formation of community, exhibition, and representational methods. In awe of the immediacy of a swap meet –its radical installation, method, ephemerality, and modularity– a field where connective, personal, and complex curation abounds is analyzed. Crucially, it is within this mode that the obscure, known, unfathomable, and sublime exist in a routine cycle of appearance and disappearance. Applying this (ir)replicability to the group show, Road Test is an immediate network hosting spectres of the everyday, phenomenon that when observed alter perception of the standard in ways that can't be undone.
Included Artists
Karla Ekatherine Canseco
@karlotta.ekat
Megan Carpenter
@megan.annelise
Steven Chen
@cat_scab

Anna Cho
@annachoson
Stevie Choi
@uhseulung
Alistair Maskell
Angela Nguyen
@pile_height
Gozie Ojini
@blestwun
Eddie Sierra Pollock
@eddieworld6
Brenda Reyes-Chavez
@krazynoodlethai
Alan S. Tofighi
@toysnotmusicofficial
Dajin Yoon
@qnzpdl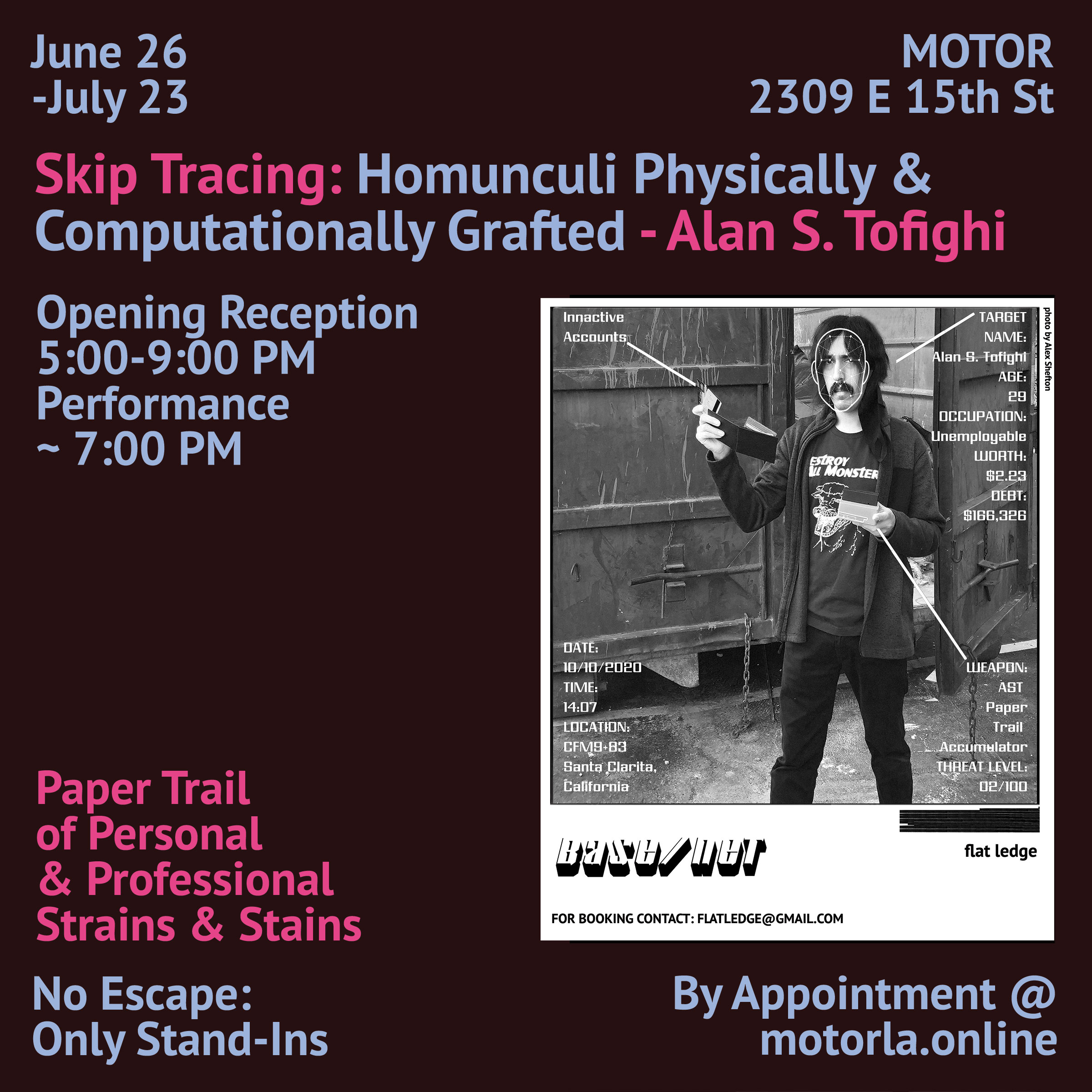 Alan S. Tofighi - Skip Tracing: Homunculi Physically
& Computationally Grafted

Skip Tracing: Homunculi Physically & Computationally Grafted
is an exhibition of objects created from abstractions of personal/financial accounts/information, genetic sequences, and data available online, willingly or otherwise. A Prometheanist fantasy realized in the hermetic homunculus –an artificially created humanoid of predictive properties whose very creation indicates a mastery of knowledge regarding the human and its creation– is revitalized from paper trails data mined to formalize an ideal user to be marketed. Predictive beings forged via past histories/selves, and machine learning processes aided by surveillance; true escape is now the impossible act. A basic stand-in/decoy sits in place to poison the set and create a homunculus/set/self with no use; a truly useless and 'pataphysical being, Tofighi's Basilisk.
Alan S. Tofighi is an Interdisciplinary artist who lives and works in Southern California. Utilizing a background in research, performance, sound, video, emergent and low tech; Tofighi's work deals with analyses of the dispersion, obfuscation, and deformation of information/history to renegotiate narratives of history/power in the present. Tofighi utilizes the infiltration of legal parameters, social structures, myth, disinformation, and extensive research of these cells as they shift from fringe culture to central in their infiltration/engineering of dominant culture.
Tofighi has shown work and/or performed at The Box, Los Angeles Contemporary Exhibitions, The Roxy, The Bob Baker Marionette Theater, The Wulf, Dem Passwords, Los Angeles Contemporary Archive, KCHUNG, KXLU, The Troubadour, Coaxial, Pehrspace, The Hotel Congress, and many other sites/spaces throughout world and internet.
alantofighi.net
Thank you
Christine Wertheim
for the press release.
Thank you
Fredik Neilson Studio
for the documentation